[art] the picture of dorian gray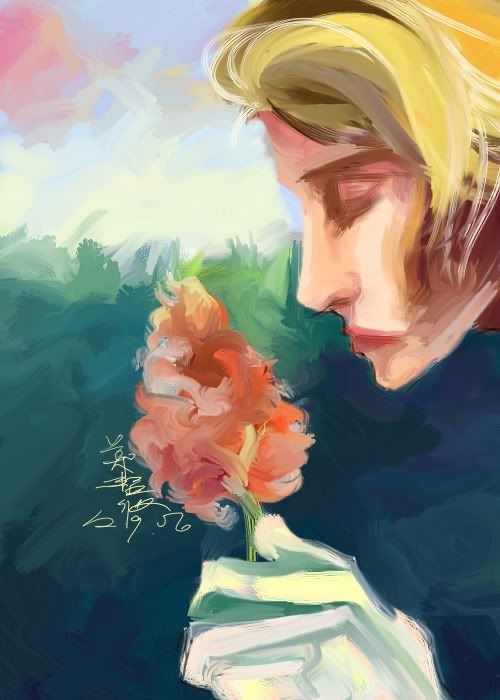 Because
jour
and I are such fabulous, dedicated mods, after 2394873487 months of leaving
rarelitart
to rot, we made a pact to post something by December 10th. Originally, I'd intended to conveniently 'forget' about our pact, considering that it is finals period at college and I'm getting raped left right and center by all the work I kind of forgot to do for the past month, and of course to study like a good little nerd. :) HOWEVER. I ended up procrastinating at midnight tonight and decided to do a speedpaint of Dorian Gray, from Oscar Wilde's flaming magnum opus of roughly the same name. Here it is in all of its grossness; don't be hatin' now.
I figure this is a super-busy time for everyone so, uh, don't be pressured to post or anything until January. 8D Not that a few posts wouldn't be, um, appreciated of course. If you're ever taking a study break and feel like breaking out the tablet/pencil...:)
Speedpaint. Painter IX. Barf.