[art] as i lay dying
Quick watercolor doodle of Jewel, from Faulkner's
As I Lay Dying
.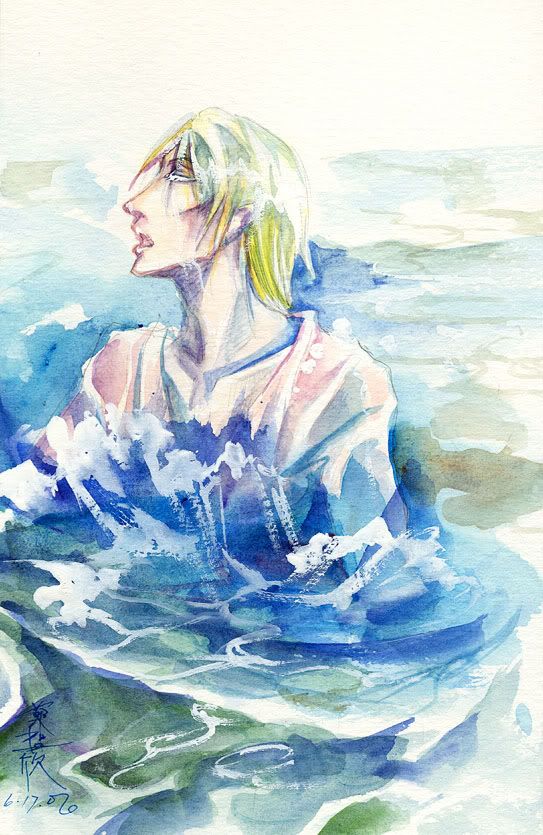 This is from the scene where Jewel's giving it his all to recover his brother's tools after their wagon tipped over in the river. .-. Jewel's sort of a bastard throughout the entire book, but he's the secretly nice kind of bastard, haha.
UHGHGH sorry, the water looks so fake but I...really have no idea how to paint waves without a reference TT__TT;;; this took me, like, an hour.
Ahhh! We're growing so quickly TT33TTTTTbb *weeps happily* and with such beautiful posts!