[art] his dark materials
The Golden Compass
(I hadn't touched it since fifth grade D:) and I experienced a REBIRTH of the latent love that I held for the book ;A; for whatever reason I'd always liked
The Subtle Knife
the best out of the trilogy--probably because when I read
The Golden Compass
I didn't really absorb most of its BRILLIANCE--but now I think
The Golden Compass
has replaced it in my heart ;3;
Three doodles: Mrs. Coulter, Lyra, and Asriel/Will (for
permanentwhite
who drew me that sexy Tom/Huck :B ♥). The Asriel/Will one is probably not safe for kiddies? (but it's not porny sorry lol)

Oh you know you dreamt about it too.
I actually don't know how to draw a mouse lol.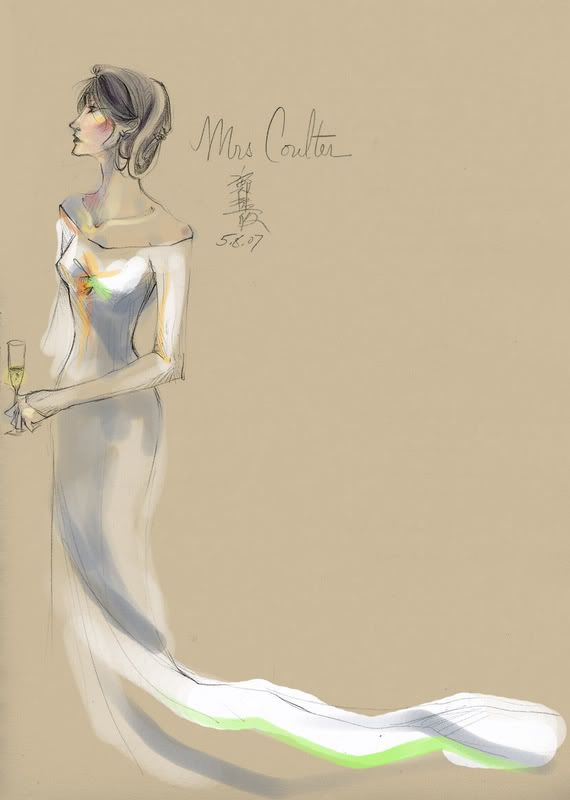 BLARGHGHHH EW sorryyyyy I think I was going for the Toulouse-Lautrec look :( (but then I got lazy and decided not to finish)
Originally I'd drawn the golden monkey in there somewhere, but since I can't freaking draw animals I erased it (it looked retarded).
AUUGH SORRY EVERYONE one of these days I'll try to produce something that isn't shite for the comm Dx
LOL...and to tell the truth I don't think I ever finished
The Amber Spyglass
:') (and I dare to call myself a fan D:) AHH anyway so psyched about the movie~~♥
OMG I'm so sorry that the first HDM art post here is going to suck _D_ some of these I did a while ago, but I didn't get my hands on a decent scanner until coming back home from school. Over winter break I reread